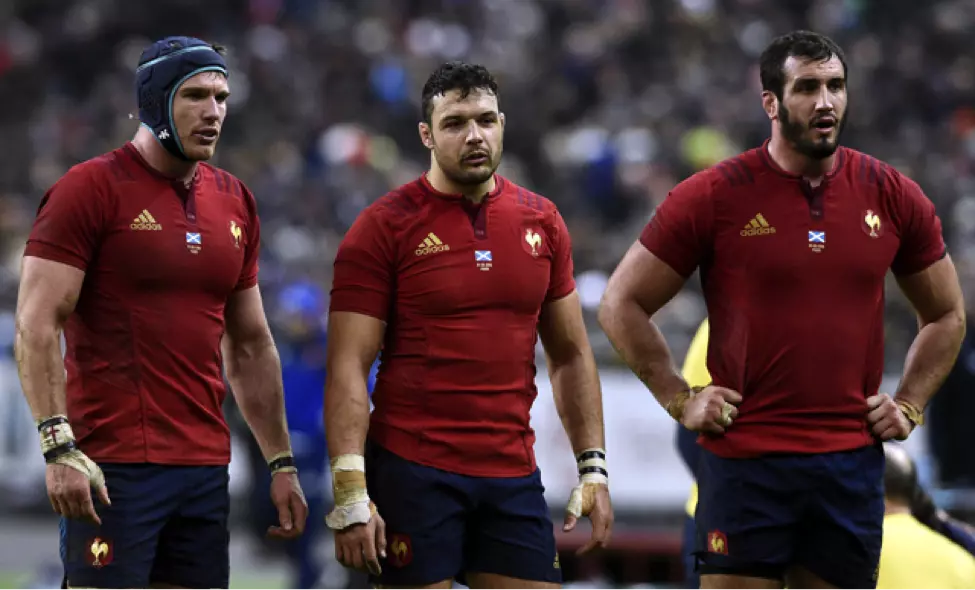 French Flair. It's that two letter phrase which is synonymous with French rugby when there's a big game on the line. First witnessed in the wild during the 1987 world cup, but most remembered through the try of the Centenary by Philippe Saint-André. It exists, however it is seen as much as a sunny day in Scotland, once or twice a year.
After a mediocre six Nations, there's something for this passionate side to prove. We'll never know what type of French team will mentally turn up on game day, and you may not know until the 60th minute. It could be the France that beat Australia in the Autumn tests of last year, Or it may be the team that had 25 out of 30 players turn on their coach. Les Blues may be inconsistent from time to time, but one thing has remained constant over the past decade; they have performed well at world cups. Ousting the all blacks back in 2007, and falling a mere three points shy of becoming world champions in 2011. They've reached three world cup finals only to come up short. This is a common theme that Philippe Saint-André will use to rally the French camp.
Getting through to the knockout stage is practically guaranteed. With a combined score of 149-33 over Canada, Romania, and Italy in their most recent games; it will be a walk in the park. Ireland poses the biggest threat to France reaching the quarterfinals in a good position, they'll be wanting first seed of pool D to face a lower ranked team in the quarter finals.
From a personnel standpoint, the tight five has the right amount of depth. Nicolas Mas, Eddy Ben Arous, Guilhem Guirado and Pascal Pape – absolutely stacked. Thierry Dusatoir and Damien Chouly will be back to dominate the breakdown like they have in the past.
Coach Philippe needs to reappoint Morgan Parra back to being the regular 9 with Trinhs Duc at 10. These two world cup veterans showed up at RWC 2011, and know what it takes to get that champagne rugby flowing. The centres of the backline are solid, with a speedster in Fofana at 12 and a fridge with legs at 13, there will definitely be some sensational play. However, let's not forget about the omission of Teddy Thomas, he brought the it factor against Australia as an offensive weapon, but for a lack of defensive skill he was not selected for the RWC squad. France just didn't pick overly electric wings, and this may become their offensive downfall.
If the roosters can muster the ability to beat Ireland, a semi-final will surely be on the cards. France will have a good tournament, there's no doubt about it. Even after dissention went through the ranks back in 2011, they still managed to scrape through to their third final. Les Blues will have to find that French flair, and there's no one better to help them than Philippe Saint-André.
Prediction: As far as the quarter finals even with a loss to Ireland in Group D. If France can beat the Irish there's a shot at a medal a third Place medal.
Editor
Scottish guy in Canada.