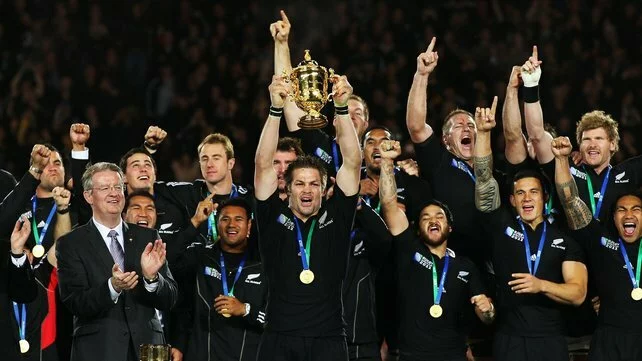 Ireland has "all the right ingredients" to host the 2023 Rugby World Cup, according to the CEO of New Zealand's 2011 tournament.
Martin Snedden told RTÉ Sport the idea of Ireland hosting the event in nine years' time "resonates beautifully" and that it was well placed to be a success on and off the pitch.
"I don't think people should lack for confidence about their ability to do this," Snedden said.
A working group has been set up by governments north and south of the Irish border to explore the possibility of an all-Ireland bid for the tournament.
Snedden said that it was too early to say whether Ireland was the front-runner for the tournament, and that there were likely to be strong bids from other countries, including South Africa.
"You don't have to worry about that at this stage," he said.
"What you do is you concentrate on making sure that there are good reasons to go ahead and then constructing the best possible bid.
"I have no doubt whatsoever that Ireland has everything it needs in order to construct a brilliant bid."
Snedden said Ireland could learn a lot from New Zealand's successful bid for the 2011 tournament.
"Firstly, it can take confidence from the fact that if a country as small as New Zealand can do it, then so can Ireland. It's no longer about 'A rugby world cup can only go to big countries'. New Zealand has proved that wrong, and Ireland will prove it wrong if it gets a chance."
Snedden believes a critical factor in a successful Irish bid would be to propose to spread the tournament all across the island, including bigger and smaller venues.
"The best attribute I think that Ireland can bring to this is a total nationwide effort, and if that's unleashed, then the people of Ireland, who are world-famous for their friendliness and hospitality, will just grab hold of the opportunity and turn it into something absolutely special."
  Article courtesy of RTÉ.ie